The Benefits of VOIP
Implementing the right telephone system when you're starting a business can be tricky. For years telephone systems have been relied upon heavily by small businesses to keep the wheels of industry turning, but while traditional telephone systems can increase productivity for a business when implemented correctly, any weak link in the chain can have disastrous consequences later on.
Over the years we have seen our clients face many of the disastrous consequences of choosing the wrong telephone system. One client had no telephony for more than 2 weeks while their provider's engineers battled against problems at the local telephone exchange. Another was unable to keep their telephone number when they moved to new premises less than a mile away, because the new premises were serviced by a different telephone exchange, and had to face the prospect of large bills in call forwarding to the new number. Fortunately, PANICtel.com were there to help.
With voip telephony you are not tied to an exchange in the same way. Your telephone signal is delivered over the internet so you can take your number anywhere. For small installations it is very cost-effective to implement a complete hosted PBX telephony system, thanks to the power of the internet, and you also immediately get to reap the benefit of completely joined-up telephony. That means your home workers can easily have just another extension at home, which not only saves you money in additional phone lines, but also allows your workers to use the same advanced features your office users are using.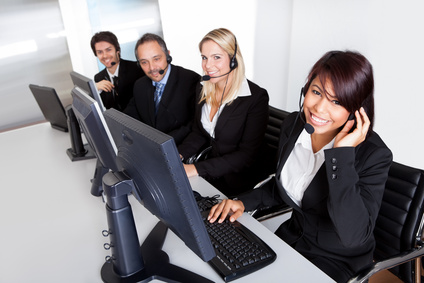 Call Recording
In today's I-need-it-delivered-yesterday business culture, it's quite common for businesses to need to ship product to their customers without going through the formalities of insisting a purchase order be faxed across, which could potentially waste time and even worse, lose you business. Call recording is now the de rigueur replacement for the purchase order, and proves invaluable for verifying the accuracy of who said what. That means that disputed transactions are now resolved easier and quicker than ever before, making your business more efficient and you get to keep the money in your pocket when you might have made a good-will refund to a potentially dishonest, or maybe just a simply forgetful client.
Whereas call recording used to be purely in the realms of corporate enterprises as it was prohibitively expensive to implement for small businesses, this is now readily available and easy accessible to small businesses even with the simplest hosted pbx connection. This could well be the single biggest boost to any business who would then be able to streamline their business for shipping product smoother than ever before, which can only be good news for your bottom line.
Interactive Voice Recordings
Also known as the Digital Receptionist, the IVR can deliver anything from the simplest to the most complex of multi-level voice menus to ensure that your clients get through to the right person first time, every time. The only limit is your imagination. Combined with automatic time-driven decisions, your out-of-hours menu can keep your most important customers in touch with your night manager's mobile phone so you can keep your promises to your customers any time, day or night, raising customer satisfaction every step of the way.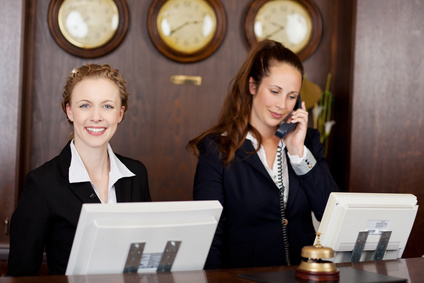 Call Queuing
What happens when you have to place your customer on hold, because the person they want to talk to is already on the phone? You have to remember that customer is on hold until your colleague comes off the phone, so that you can then put the call through to him. But in the mean time, you take a call, your colleague ends his call, and you have to interrupt your new conversation to put the other call through. Meanwhile, another colleague transfers a call, the moment is lost, and your customer has to wait on hold until the next opportunity. These sorts of inefficiencies are commonplace in most businesses. They cause unnecessary delays and could potentially lose you business.
With call queuing, you simply don't have to worry. Simply transfer the call to your colleague's call queue, and the telephone system will take care of the rest. That means you can continue your conversation uninterrupted, your colleague gets to talk to his clients strictly in order, and the business's work flow progresses much more smoothly, courteously and professionally.
Take Your Phone Number Anywhere
When the time comes to move office, or even if you're just opening another branch, you might have a lot to worry about. Transferring your phone number between sites needs no longer be one of them. With a voip telephone system, you can receive calls to the same number from another part of the country, or even from another part of the world, and all without incurring expensive forwarding charges that would befall traditional telephone systems. Coupled with PANIC response's complementary office move option as part of your comprehensive maintenance plan, we will manage the move for you from start to finish to ensure you don't miss a single call, keeping your business connected every minute of every day.
VOIP TRUNKING
If you already have a VOIP-ready system, we can provide you with more resilient and cost-effective service.
Call us now and our consultants are on-hand to help you choose the right solution for the next step in the evolution of your phone system.
More >
WHAT OUR CLIENTS SAY ABOUT US
"For more than 10 years, PANIC response have provided tremendous support for Trident Niven's IT and telephony infrastructure.
"Many of the systems we use are bespoke to our industry and it is without doubt their understanding of how these systems integrate that have allowed the PANIC team to provide innovative solutions to some very complex problems. Technology continues to dominate our sector and it is vital for us to have engaged a company who understand our overall business strategy."
CALL ME BACK NOW
Simply leave your name and phone number here (without spaces) and we will call you back within a few minutes.
Full Name:

Number:
FREE STRATEGY REPORT:
The 7 Costliest Mistakes That
Small Businesses Make in IT
Supply your details here for instant access.
Full Name:

E-mail: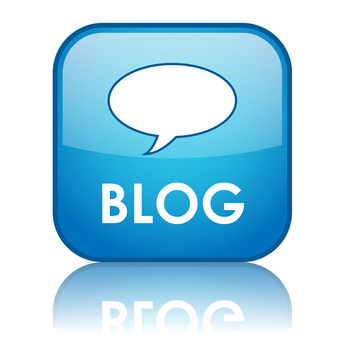 BLOG
We quoted a long-standing client to design their web site, but they went with a better offer which we could not compete with. So the web designer hosted their web site, but when they wanted to make changes to the site, they found that he had left the country without a trace... More >