What Our Clients Have To Say About Us
"For more than 10 years, PANIC response have provided tremendous support for Trident Niven's IT & telephony infrastructure.
"Many of the systems we use are bespoke to our industry and it is without doubt their understanding of how these systems integrate that have allowed the PANIC team to provide innovative solutions to some very complex problems. Technology continues to dominate our sector and it is vital for us to have engaged a company who understand our overall business strategy."
- Thomas Gilder, Trident Heritage Ltd
Clients since 1999
"As a small company, we do not have the resources to employ our own in-house IT Consultant so the services provided by Ferenc Collins of PANIC response have been invaluable. We have used PANIC response since 2001 and over these past ten years our IT requirements have grown and changed, including an office move.
"During this time, Ferenc has overseen and advised on our requirements, covering everything from making sure we had the latest 'future-proof' cabling in our new office and installing all our new computer equipment to sorting out minor problems over the phone. We can thoroughly recommend the services of PANIC response."
- Sarah Wilson, Gilray Plant Ltd
Clients since 2001
"PANIC response has been our ICT provider since the inception of the company in 2007. The company has now grown to £10M+ Turnover. The service provided by PANIC response has been a central part of that success; their innovative, pro-active and high quality approach to ICT solutions both at our head office and our various site locations has enabled our directors and staff to focus on the key deliverables for our own clients.
"The technical expertise and pragmatic approach of the PANIC response team has enabled us to develop a bespoke ICT installation that has allowed continuing growth and change to be incorporated without any interruption to our use of the systems.
"We have been particularly impressed with the emergency/out of hours service provided, on the rare occasions where we have had ICT problems the PANIC response team has always been on hand to solve the issue quickly regardless of the time of day or night.
"We would have no hesitation in recommending PANIC response to any other organisation."
- Stuart Read, Readie Construction Ltd
Clients between 2007 and 2012
"PANIC response have provided our computer support services for the last 14 years. In the early days when we had little idea of what we needed they were most helpful and informative. We have undertaken two major moves and they have been responsible for setting up our new systems. The installation functions fine and we have little need of their assistance in the day-to-day running of our business. We would be happy to recommend their use."
- Roger Sedgley,
Alexander:Sedgley Architects
Clients since 1997
"After a disastrous installation and setup by others of our new server and network, Ferenc was called in to help. With great skill and determination he reinstated the network, and maintained it for the next ten years.
"Both offices and production were entirely dependent on the network, and Ferenc ensured that downtime was absolutely minimal. He is knowledgeable, cost-conscious, and pleasant to work with, and I cannot recommend him highly enough."
- Jack W Barrett, Doric Signs Ltd
Clients between 1997 and 2007
"Just a brief note to formally express our gratitude for your exemplary service and support in respect of our disastrous network crash.
"We greatly appreciate your efforts over a very long weekend and thank you for your unstinting cooperation and support in getting us back on the air in such a short time.
"We look forward to a continuing trading relationship. Please don't hesitate to use us as a reference to any prospective client."
- J P Baker, Griffin Marine Travel Ltd
Clients between 1996 and 1999
FREE STRATEGY REPORT:
The 7 Costliest Mistakes That
Small Businesses Make in IT
Supply your details here for instant access.
Full Name:

E-mail: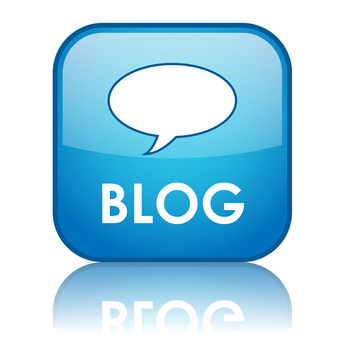 BLOG
We quoted a long-standing client to design their web site, but they went with a better offer which we could not compete with. So the web designer hosted their web site, but when they wanted to make changes to the site, they found that he had left the country without a trace... More >
CALL ME BACK NOW
Simply leave your name and phone number here (without spaces) and we will call you back within a few minutes.
Full Name:

Number: